The Course Design Workshop, which we have put into practice as of the Spring Semester of the 2021-2022 Academic Year, based on the motto of our university "To The Leading Edge… Toward Being The Best…", is eagerly awaiting its participants.
In this workshop, the 3 main components of the curriculum will be reviewed with the cooperation of the course design team and the instructors, and the course will be redesigned based on the data obtained.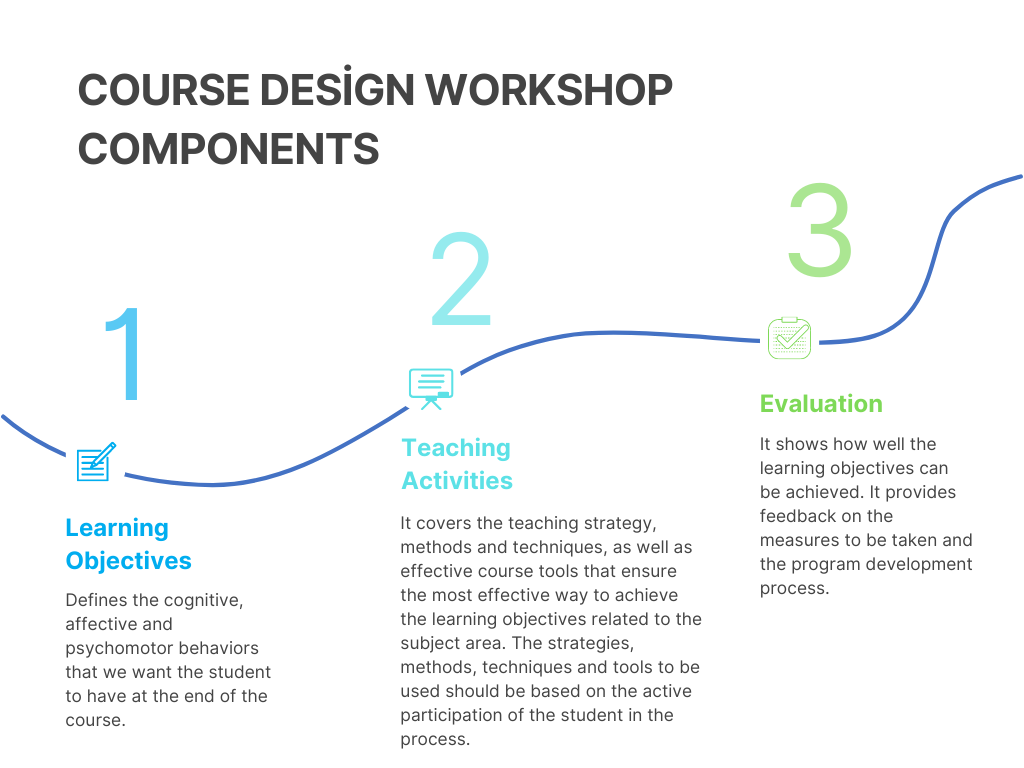 Course Design Workshop Process Steps:
Course Design Workshop is a collaborative process to be carried out upon the request of the lecturer responsible for the course. With this systematic process, which also encourages colleague solidarity, the responsible course is handled with all its dimensions, starting from the preparation stage. Under the headings of course objectives, teaching methods-techniques and evaluation, the trainings prepared by considering the needs of the instructors aim to develop teaching skills. At the end of the process, it is expected that a curriculum that is student-centered, includes meaningful learning experiences, consists of teaching processes that employ high-level thinking skills, and includes process and product evaluations consistent with learning goals. The new syllabus prepared by the instructor will be ready for the new academic term with STL accreditation.